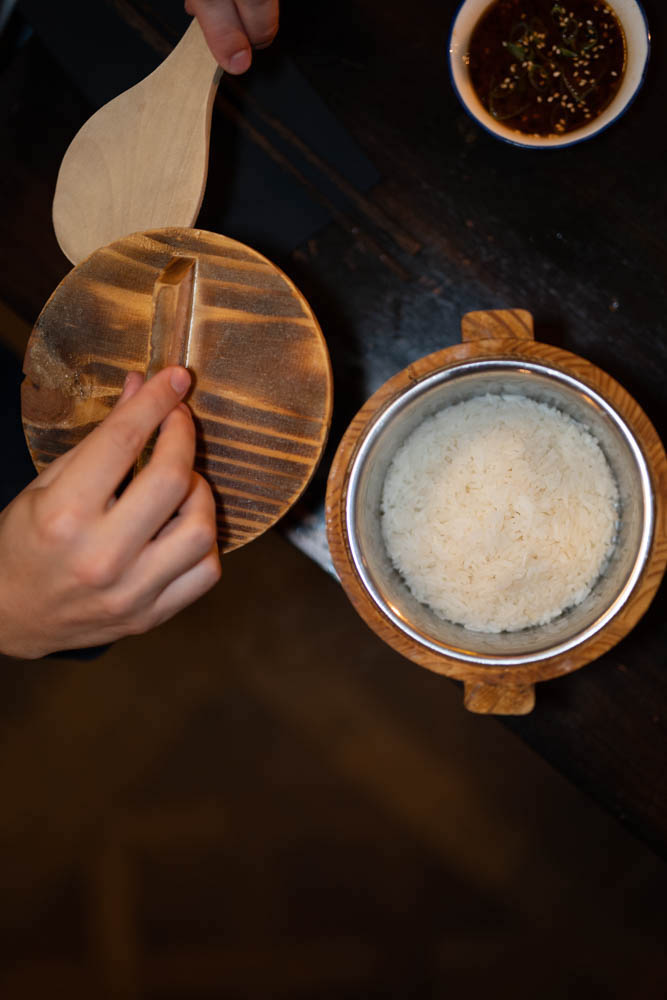 Surf your way to Norrlandsgatan for Chinese food with Sichuan flavors. Served as medium-sized dishes, the food at Surfers is perfect for sharing with a group of people. With a wide range of dishes on the menu there is definitely something for everyone, both for those that prefer milder flavours to the more spicy ones.
Steamed fish with ginger and spring onion, hand-pulled biang biang noodles with cumin-spiced lamb and five spice ribs with cinnamon and star anise – the mouth-watering dishes keeps going on and on. With more than 30+ options to choose from deciding what to order might not be the easiest task at Surfers. But don't worry – they also have a fixed menu to make it a bit easier.
Their selection of beverages offer up everything from Chinese rice wine to sweet and refreshing cocktails, and you can also book a beverage tasting for tea and as well the more boozy options Baiju and Shaoxing. All in all a great place to get and experience Sichuan flavors and culture in a nice atmosphere decorated with colorful umbrellas in the roof.