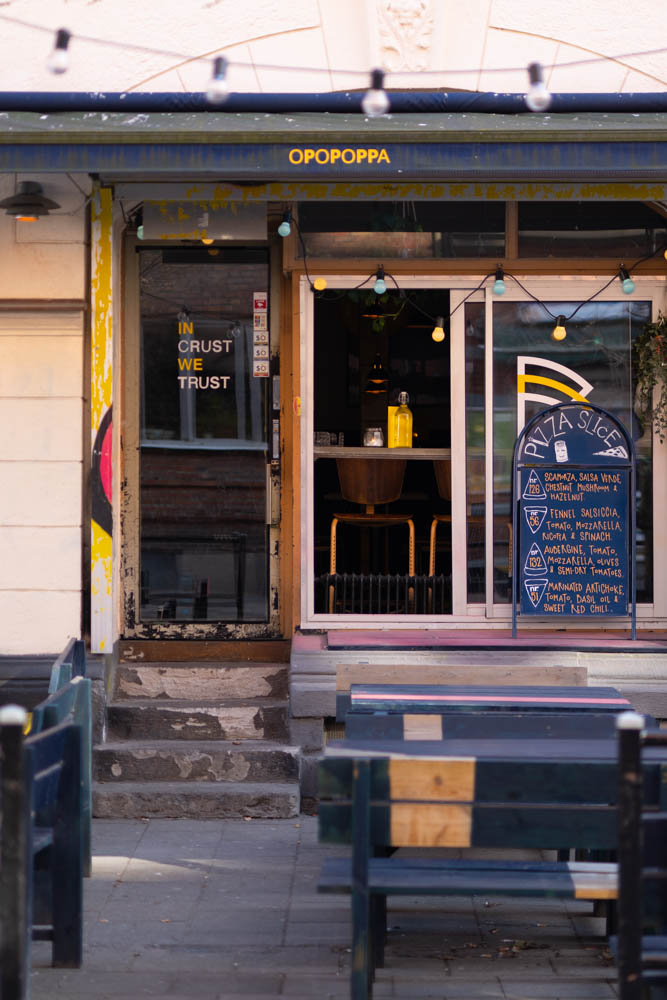 Pop by for a slice at Opopoppa, a pizzeria located at a backstreet near Möllevångstorget that opened back in 2019. Since then they have been slinging New York-style pizza slices together with beer on can and a selection of natural wines to choose from. The slices offered at Opopoppa are big, crispy and their tagline "in crust we trust" doesn't leave anyone questioning if it's applicable on Opopoppas pizzas after the first bite. Expect both a little disco in your belly as well as in the ceilings.
The menu changes regularly at Opopoppa, and there is always a few different slices to choose from on your visit. Expect to find previous favorites together with new explorations – all of which gets served together with a vegan aioli. If it's on the menu, a good recommendation is slice No. 56 – a combination with fennel salsiccia, spinach, ricotta, tomato and mozzarella.
Also have a look out for Calzone Club at Opopoppa, a concept that is being held every last Sunday after salary payout where the spotlight is focused on baked-in pizzas.