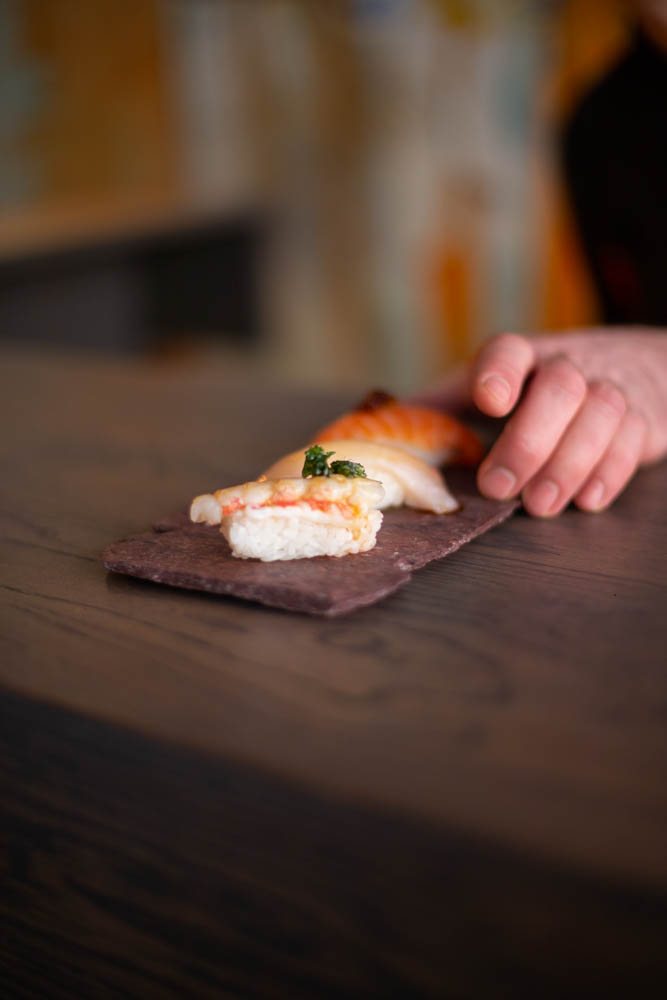 Ever had a Japanese take on the classic Italian Pasta Vongole? During your visit at Saikō at Sankt Knut, the child of chef Pontus Johansson, you just might. At Saikō you will find a range of more classic dishes from the Japanese kitchen perfect for sharing such as sushi, sashimi and wontons to more untraditional dishes such as tataki horse, one of their long standing signatures on the menu. If you want the full experience – aim for the tasting menu.
But something you should not, and let us repeat that very stubbornly, is miss out on their sushi which is world class, based heavily on nordic ingredients. The owner Pontus have even managed to score a silver medal for his sushi skills while competing at Sushi World Cup in Japan. And if you can beat a large part of Japanese sushi chefs in the craft, then there is very little questioning left to be done how well you know your sushi.
Saikō is all but an ordinary restaurant in the traditional sense. Both when it comes to the food, but as well the interior consisting of a large set of taxidermied animals and snakes in glass containers. It's a visit you will remember – both visually as on your taste buds.