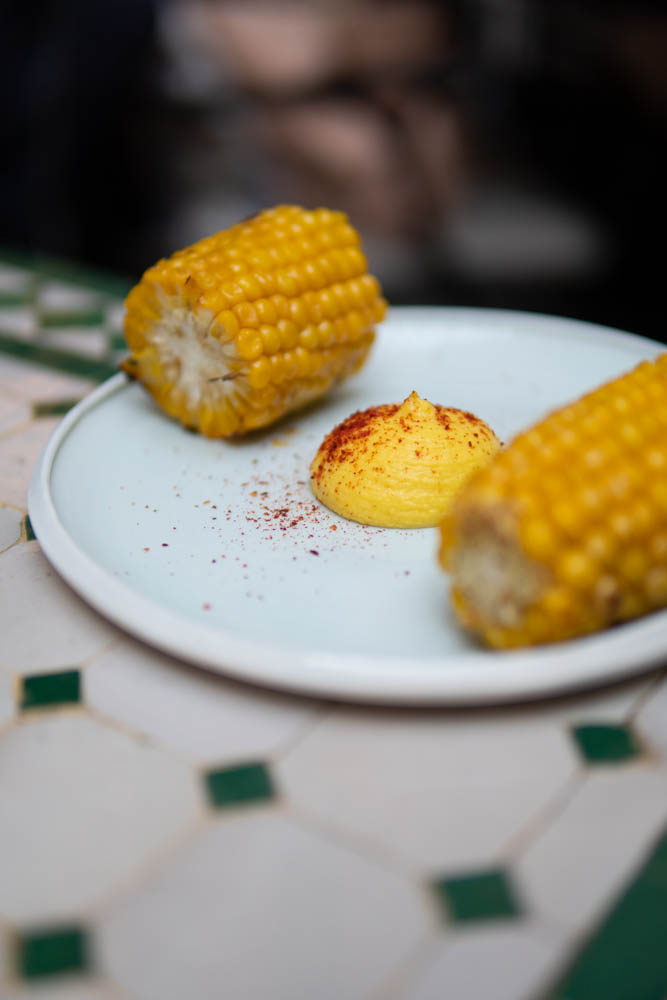 MJ'S is more than a restaurant, hotel and bar. It is a meeting place with a generous amount of candelabras and flavors from the mediterranean that gets paired with pink details and a, might one even say, sexy interior. One thing is at least for sure – MJ'S is anything but ordinary. And that is a good thing.
Sit in the bar surrounded by golden flamingos and flowery patterns in a dark shade for a well-made cocktail or sneak past the curtains to be transported to the restaurant with the feeling of sitting in a cozy backyard even though you are under the comfort of a roof the whole time where you will be able to enjoy breakfast, lunch, dinner and even a weekend brunch if that is your thing.
Pick and choose from the menu as you wish between dishes that makes itself well for sharing, or go the easy route and let the option of chefs choice guide you to a tasteful evening. In a collaboration with the local farmer Saba your tastebuds will leave happy after chef Frida and the rest of the team has done their magic to fine tune the texture and flavours of the green ingredients that proudly is the rockstar on the stage at MJ'S.