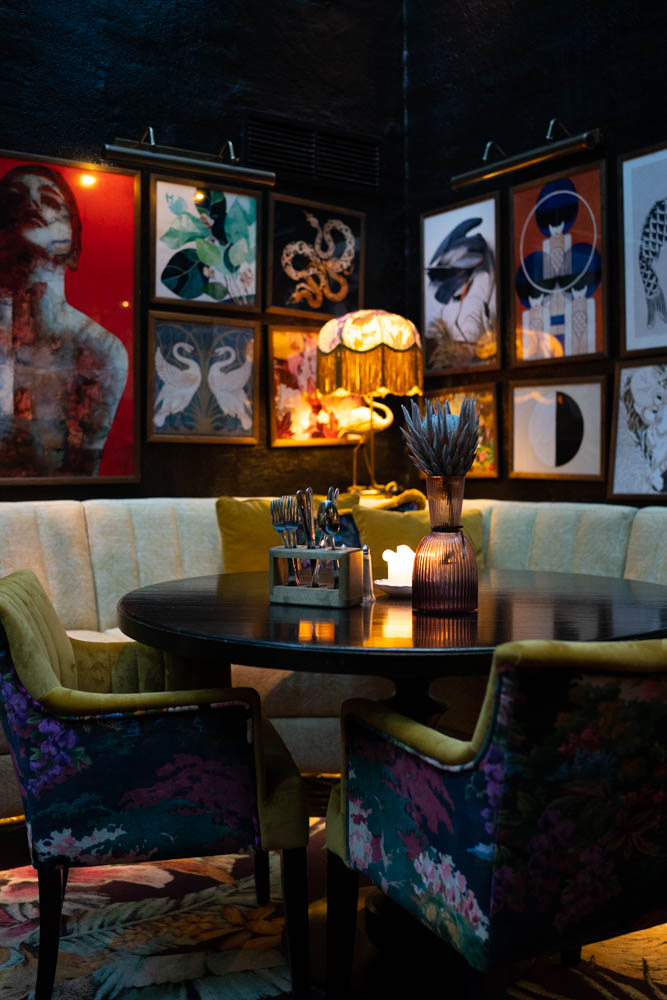 Radiant drinks, dim sum and a dinner experience in an atmosphere beyond the ordinary. Sneaking in through the semi-anonymous entrance found by following the red neon sign resembling a pair of lips on the backstreet of Isak Slaktaregatan. The concept of Lillies quickly gives the vibes of a speakeasy bar that also happens to have a bunch of medium-sized dishes with an east-asian touch, just as their drinks will.
From the menu you can choose from the family style-dinner offering, where you let your faith in the hands of chef Alexander or pick and choose from the best the kitchen has to offer, or jump down the rabbit hole and explore their signature sashimi plate, yaki skewers and a range of dim sum-dishes such as dumplings, fried pork and other snacks to nibble on while sipping on your cocktail.
For the avid MJ'S regular, Lillies feels like an extension of the unique vibe the location already inherits. But even on its own Lillies adds something new to the food scene in Malmö that pose the perfect place for a date night.