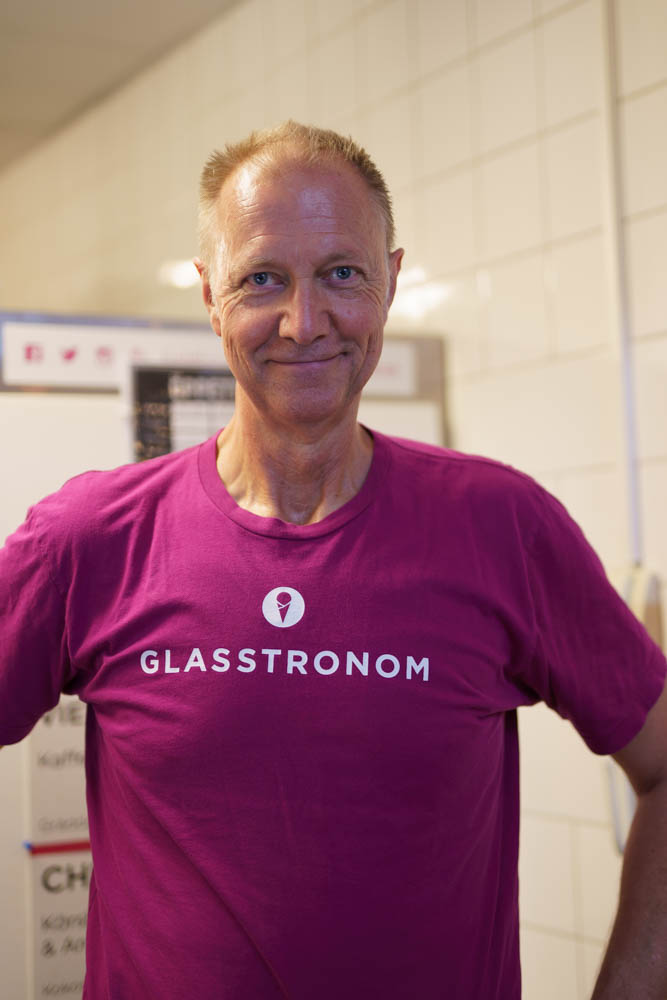 Malmö has got a lot of great places for ice cream, and that's a fact. Köld is another good example following this trend – but at the same time it's one of those places that would make you lift an extra eyebrow (or even two) when you see what flavors they are serving up. Even though some of the variations is more of a twist on a classic flavor there are some really crazy ones that only somewhat of a mad scientist, in this case the owner Peter, could have come up with being served as a frozen dessert.
What is really interesting here is that actually works, and it does so surprisingly well. Who would have thought that ice cream made on Gorgonzola with cognac, walnuts and fig ripple could put a large smile on a hesitant Italian gentleman's face after having dipped his leftover crusts from his pizza in it. Just one of many fun anecdotes that Peter has in stock.
If ice cream with the taste of a beer or cheese platter isn't you thing – don't worry, there is something here for every tastebud. Just ask and they will gladly let you try them all of the flavours out to find a favorite. Undersigned has at least a weakness for the mojito-flavored mohito dit, coconut- and fennel flavored kokosfän and the iconic pastry with the same name as the ice cream, chokladboll.