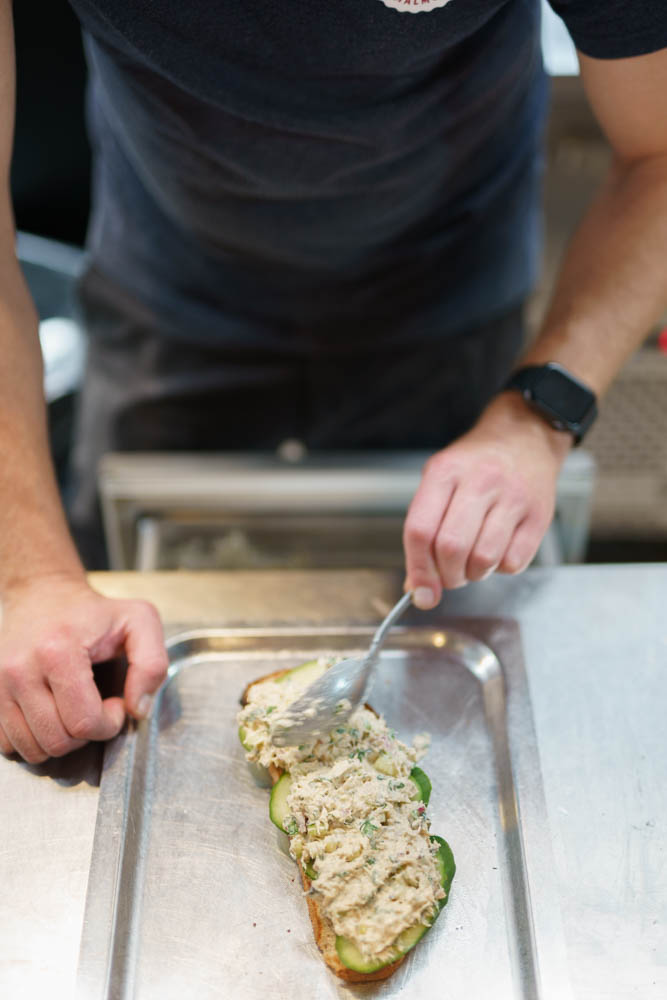 One could argue that the title of the song 'Return of the Mack' by Mark Morrison is actually about the mission of Poms Mackor to take back the greatness of sandwiches to Malmö. Unfortunately that is not the case, but that one of the owners is called 'Mackan' (meaning 'the sandwich' in Swedish) however is! A more than appropriate nickname for someone who is practicing the art of making insanely great sandwiches.
On the menu you will always find a few classics such as the always meaty reuben sandwich, the cheesy grilled cheese, and the sweet and salty pork belly sandwich – all of which you can maximize together with a portion of their fried smashed potatoes topped with parmesan. From time to time you will also find sandwiches such as philly cheese steak, tuna melt and buffalo chicken sandwich. But that is if you are quick and lucky enough to get them that is – their stock usually sells out quicker than their plans to keep it on the menu while they have it.
When you need to, let's say, "macksimize" your urges for sandwiches – Poms got you all covered.