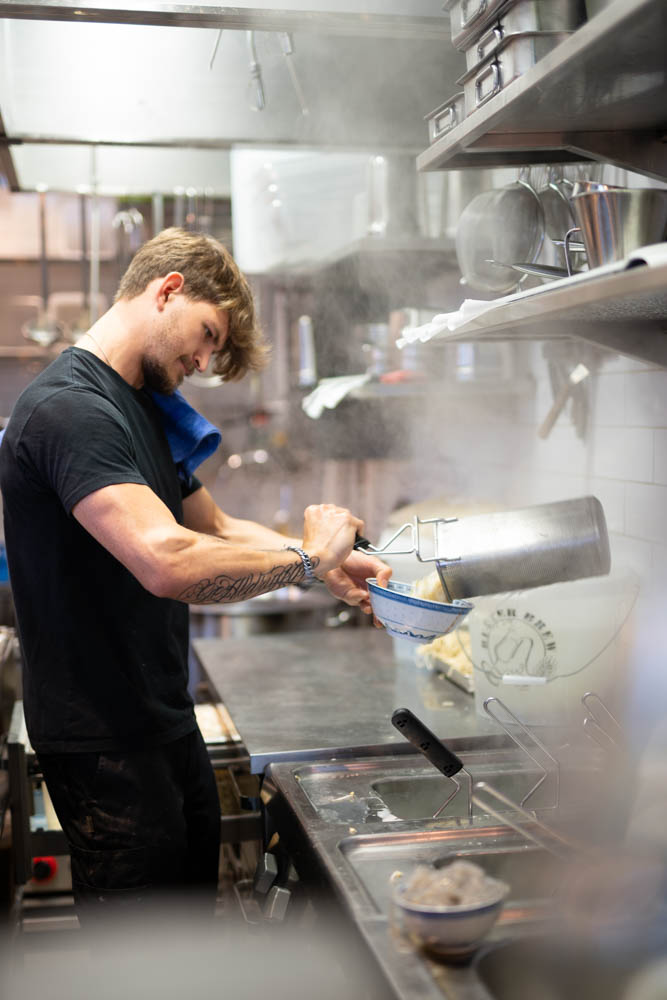 When it comes to noodles in Malmö, Pink Head Noodle Bar has become the epitome. Over many years in Malmö, noodles was a thing that you got served in a wok, as a side dish or in a soup. When Malmö Saluhall opened back in 2016 it was clear that was all about to change after owner Wade had been testing out his concept as Pink Head Project as a popup at the offices of Fool Magazine.
Going forward a few years, Pink Head Noodle Bar has now moved to its own location and keeps on fine tuning their noodle dishes just as ever since the beginning. On the menu you will find noodle dishes rotating such as Japanese Tantanmen and Shoyu Ramen aswell as Chinese Dan Dan and Biang Biang Mian. But it doesn't stop at the more recognizable ones – their hunger for creativity keeps on pushing them to make up dishes on their own that keeps holding Pink Head Noodle Bar on the bleeding edge of noodles in Malmö.
Even though it has become a recent trend with new ramen shops popping up in Malmö lately – one thing is certain: Pink Head Noodle Bar is here to stay, and the staff in the kitchen do not intend on letting anyone taking the crown of Pink Head being the noodle king of Malmö.