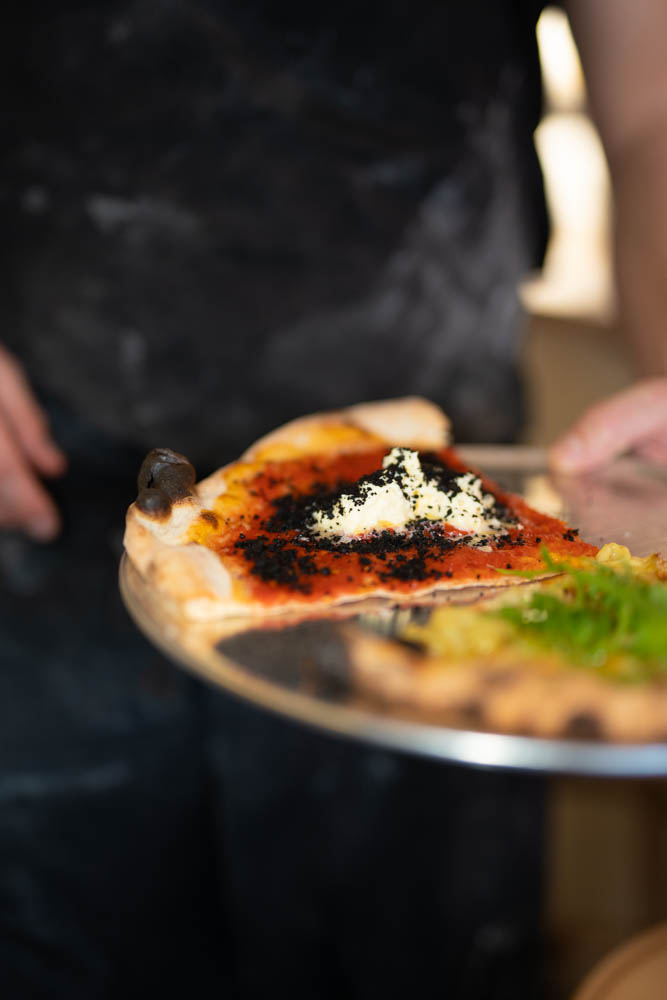 When you combine the local trio of a coffee bar owner (Love Coffee), café owner (Broder Jakobs) and a rap artist (Timbuktu) the result crystallizes as Folk Pizza & Bar where beer, natural wines and sourdough pizza is the name of the game and during lunch you can roll the dice for which option to get as pizza slice. Set in a casual atmosphere, it's easy to feel right at home at this little gem located at Clemenstorget Folk Pizza & Bar with good prices and connections to the train station for the one on the go.
Topped with local ingredients when applicable, there is pizzas to be found on the menu that reflect the current season. While visiting Folk Pizza & Bar however a really good recommendation is to try out one of their classics on the menu that have been there from the start – their red pizza with tomato, stracciatella cheese, roasted olives, chili and garlic oil. You will also find other smaller snacks and dishes as well something for the one with a sweet tooth.
A key detail with Folk Pizza & Bar is their opening hours, which keeps opens every single day from lunch and keep open until late in the evening – perfect for that late night snack when the craving for pizza sets in.