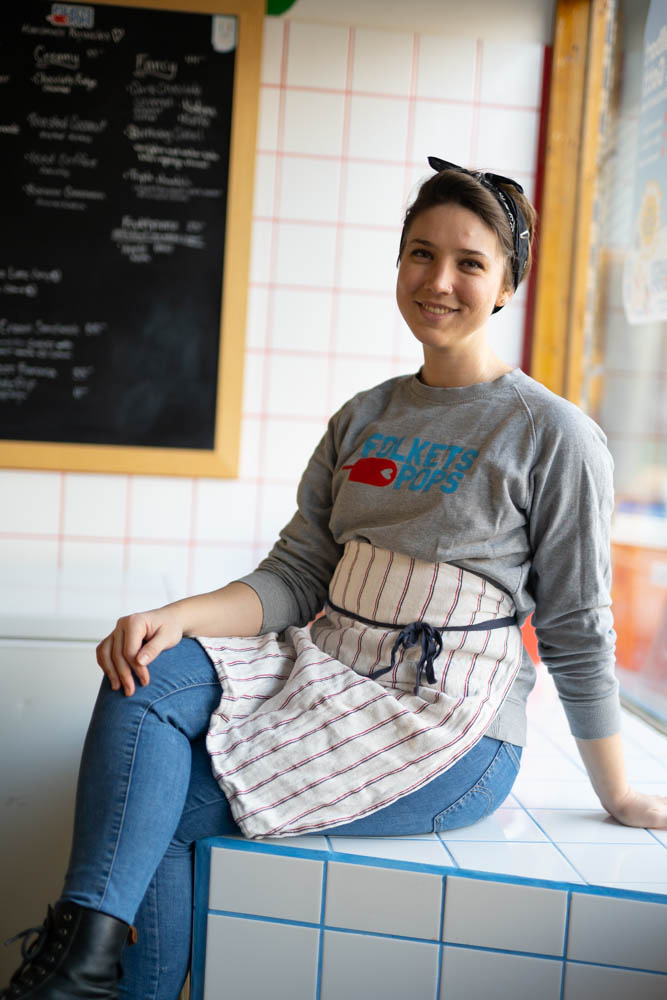 When you are out and about and looking for something cooling, sweet or perhaps even both – make a visit to Folkets pops for a delight. With handmade popsicles offered in a large variety of creative flavour combinations and ice cream sandwiches dipped into chocolate sauce and sea salt right in front of your eyes, this café is somewhat of a hidden gem in Augustenborg. If you are also feeling a bit hungry for a snack – check out their own take on Malmös favorite dish, the falafel waffle. An ode to Malmös falafel scene, based on leftover chickpeas from making aquafaba.
The idea of Folkets Pops came to be as a result of the owner Michelle had a craving for cooling popsicles on a warm summer day on the balcony. Going a few years forward, this small idea has evolved from a bike into a café and collaborations with other restaurants in the city, such as the ramen popsicle at Ramen to Biiru. But even if their café is now their primary location – you can continue to expect seeing their colorful food bike around Malmö.
And yes – they do offer pupsicles for your furry four legged companion!