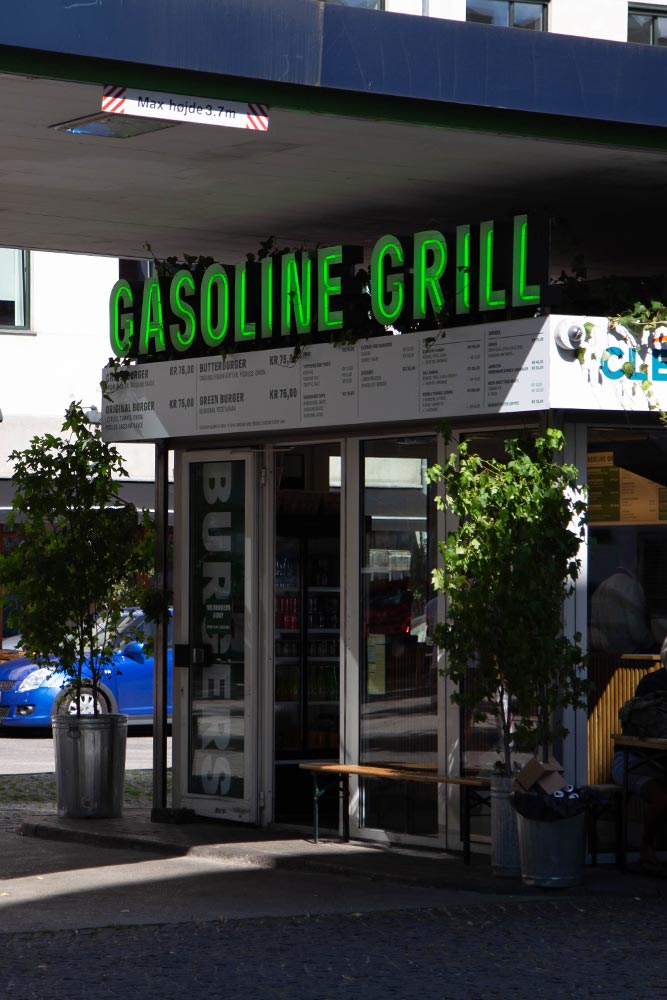 What makes a great burger? Sure, meat and bread. Preferably cheese. What else? Passion of course. And that there is plenty of at Gasoline Grill who has become the number one on the throne when it comes to serving up great burgers with a nice and crispy smashed surface. With high quality ingredients in a fluffy bun served with onion, pickles and their signature gasoline sauce the cheeseburger at Gasoline is as uncomplicated as it's a balanced masterpiece when it comes to taste. They also offer a Butter Burger, hot chicken sandwich, a green burger with ingredients from the season and lastly their original burger.
Since it's opening back in 2016, Gasoline Grill has expanded quite a lot throughout Copenhagen, and if your tummy starts screaming for comfort food while drinking a cocktail at Balderdash you can even get a delivery right to your table. But we really recommend to visit the original location for Gasoline Grill where it actually got the name from – an old gas station. There they used to serve a maximum of 100 burgers per day. That number has, since then, also expanded quite a lot. Lucky that, because you could have those 100 just on your own.
So get ready to fill up that tank, your belly that is, with burgers from Gasoline.