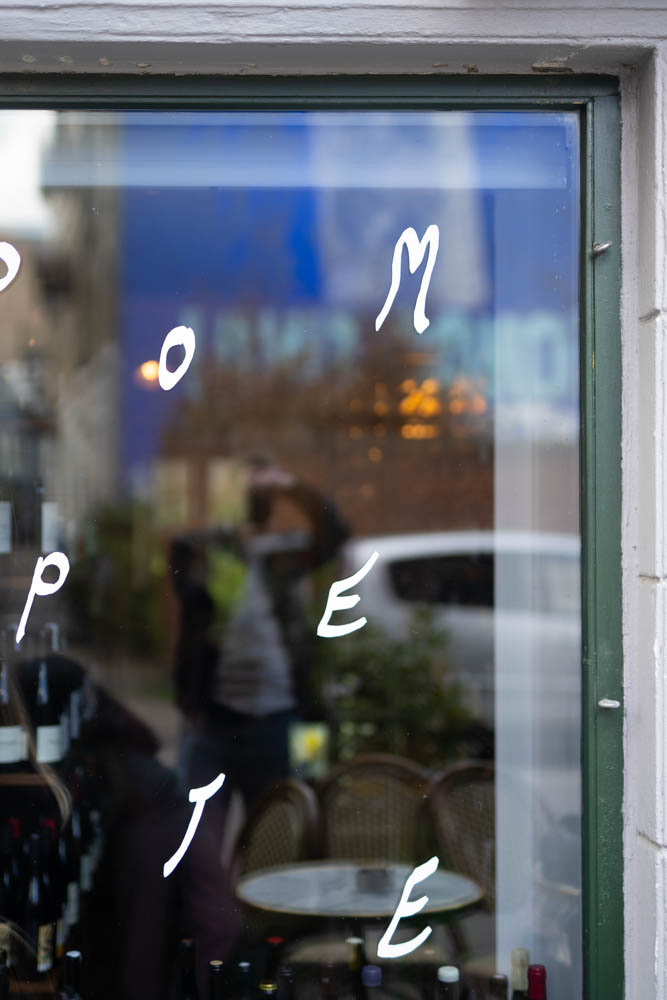 When going over for a day trip in Copenhagen, taking a stroll down to the charming little wine bar Pompette for a glass or two of natural wine is an excellent idea (given that natural wines is your thing). In a casual setting located in Nørrebro you will find wine by the glass or bottle (selected on your own from their wine storage), which the latter you are also able to bring with you as Pompette also acts as a wine shop.
Either how you wish to enjoy it be rest assured they also have really good prices on their excellent wines, and during recent visits 60DKK is an expected price to get a glass of wine in the color of your choice (such as orange, rosé, red och white). If you go with a whole bottle of your own choice – then expect to add 100DKK to the shop price to have it served there (corking fee).
If you are building up a nibble for a snack during your visit, you can at Pompette get a selection of cheese, charcuterie and some smaller dishes together with your wine. Or if you are building up a larger crave – indulge into one of the chicken sandwiches from the door to door sister restaurant Poulette.