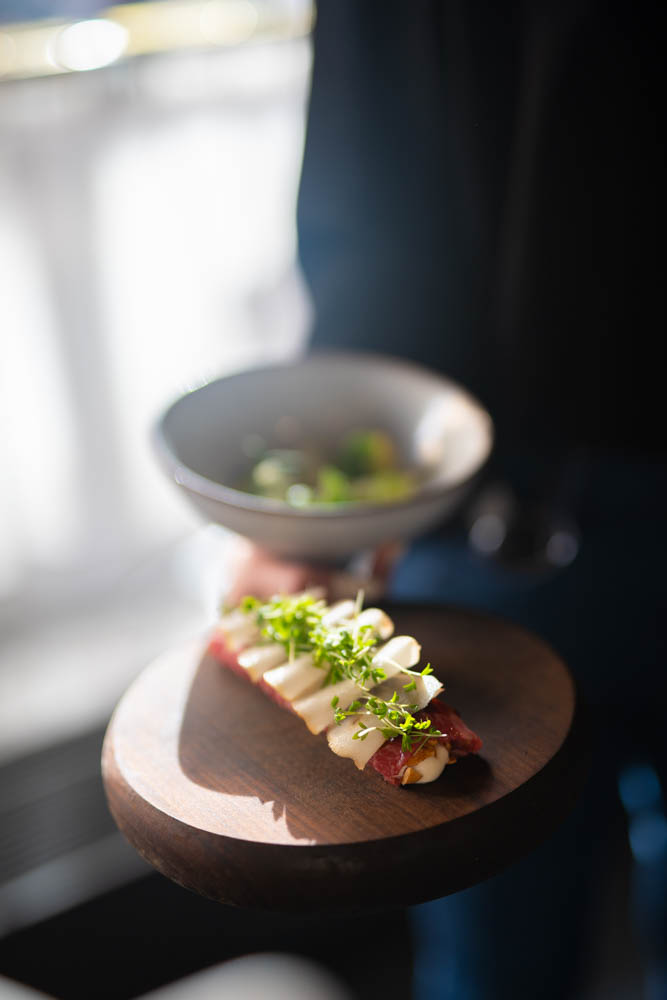 Craftsmanship is both in the name and in the product at Hantverket, offering both elegant to more rustic dishes inspired by classics with a Swedish heritage to more custom creations by the vision of Stefan Ekengren and his team. Don't be all too surprised to find dishes such as stewed macaronis and oven-baked pancake on the menu, two dishes close to heart of the swedish concept of husman.
At Hantverket you have the option to stop by both for a lunch or dinner. In the evening, you can dive in to the more traditional a la carte menu but you also have the option to have their unique concept of Spritbordet (liquor table), where the focus is on the drinks first and foremost and the food gets to match the drinks instead for the other way around. A interesting concept that can make your visit at Hantverket truly something else.
The atmosphere is relaxed and with high ceilings – both on the inside and on the outside. While on the inside however there is the option both to sit in their large dining area or directly by the bar, where you can watch the magic happen in the kitchen. While here, don't miss out on ordering in a serving of their signature hasselback potatoes as a starter – a true classic that has followed along since the beginning of time at Hantverket.