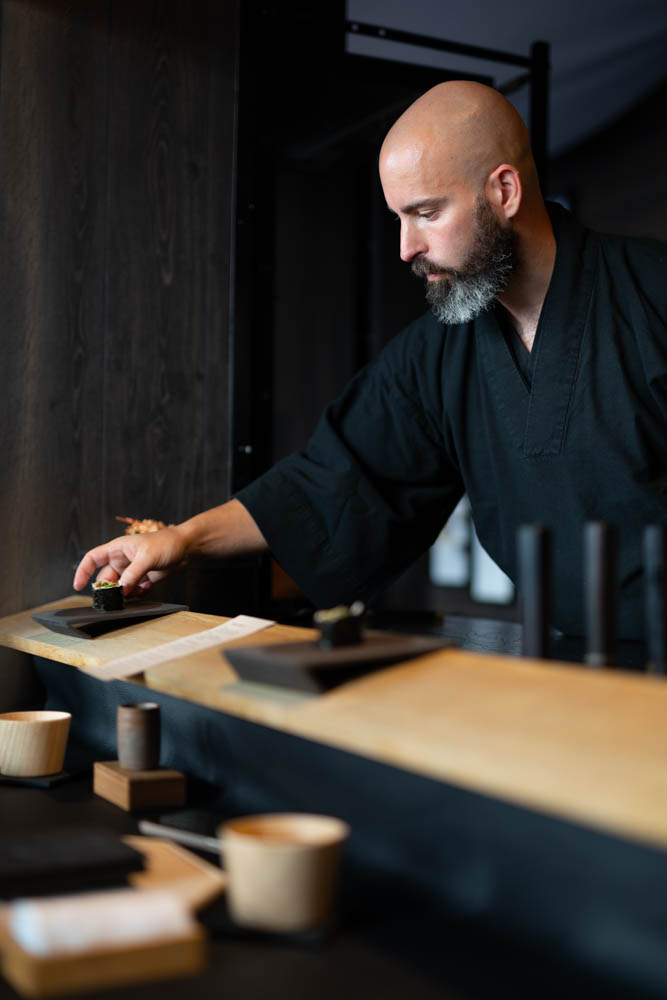 In a small location placed in Stigbergsliden, a Japanese styled restaurant called Hoze has its home. With a dining experience based around the concept of omakase, leaving your decision in the hands of the chef, José will take you on a culinary journey adding up to around 20 servings in total. If you adore to sit in restaurants close to the kitchen to see the magic happen, then you are going to love a visit at Hoze. Just right in front of you, José will cook, serve and explain every dish and ingredient as long as you are curious enough to ask.
Driven by kaizen, the concept of always achieving a new level perfection in the form of small improvements, is something that Jose practices on a daily basis at and with Hoze – and it shows in every dish served that no detail has been left to chance. Even asking why a serving of dates has been specifically chosen from Iran – don't expect nothing less of an answer than "they are the simply best". After taking a bite, one is prepared to agree with that statement and that José has done his research in finding the ultimate one as part of kaizen.
With only six seats available, getting a seat at Hoze is not all too surprisingly limited. With that said, it's not an all to impossible task to score a seat – especially if you are ready to adopt someones last minute cancellation.