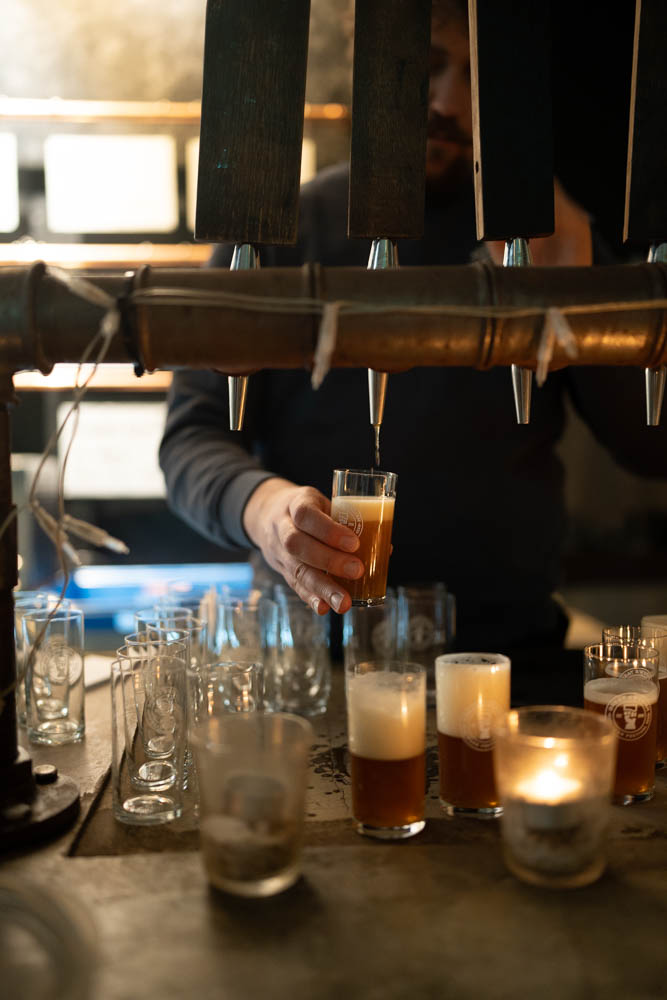 If there is one brewery in Malmö that can show that a micro-brewery can turn into a big success, Hyllie Bryggeri is one of them. Founded by Michael Nathorst back in 2016, Hyllie Bryggeri is a prime example on how a passion project tuned into an important player on the beer scene.
And what better place to experience it than the taproom home of Hyllie Bryggeri, located on the backside of Malmö Centralstation close to public transport. With the beer tanks, labelling machines and other gear visible from the seating area in the taproom, you can make sure the product is as close as ever to your glass.
With a wide range of their own beers on tap and aswell a few guest ones, it's definitely possible to find one that suits your specific tastebuds. Light, aromatic and refreshing? Yes, they have that. Dark, deep and roasted? Yup, that too.
If you are getting the nibbles, you are able to order in a bite from their bistro (located next to the Taproom). Stormgatans sillamacka being one of them with herring, egg, crispy potato and more on a rye bread. They also have a weekly sandwich and a few other dishes changing on the menu.