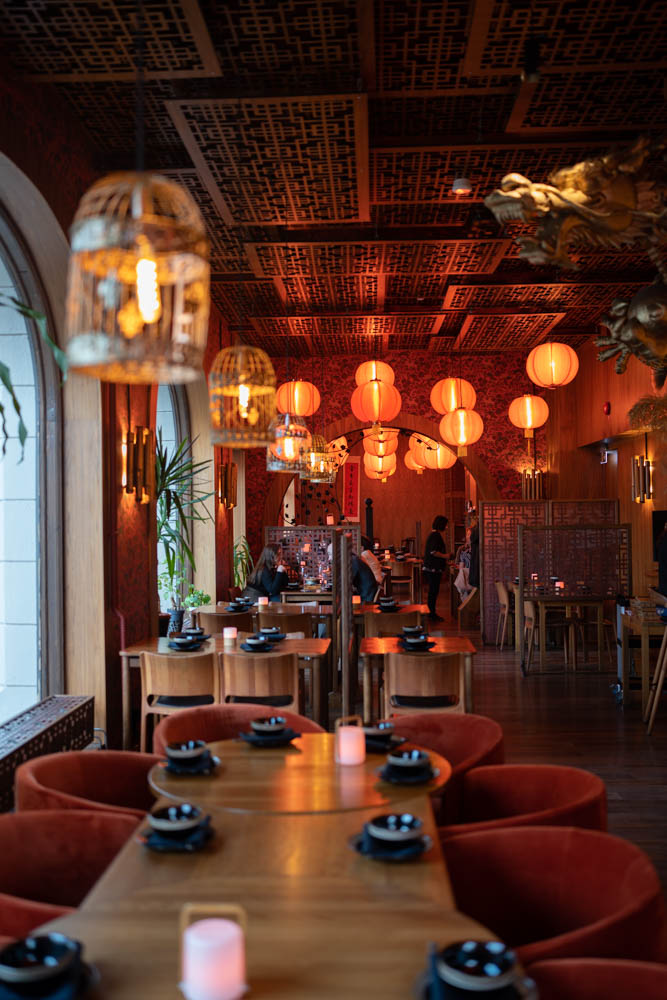 Kin Long might be the oldest Chinese restaurant in Malmö (opening back in 1964), but there is nothing that feels old in this restaurant. This restaurant keeps evolving and improving – both in terms of the interior, concept or the actual dishes itself. Did we mention they even have a robot called Kitty helping the staff out to serve drinks to the guests? Now you know!
And shall we talk about the food? Yes, let's do that. Because if you like asian food in general or Chinese in particular, you are sure to be satisfied by the dishes at Kin Long no matter if you go for their tasting option or choose freely from the a la carte menu. Their crispy pork in sweet and sour sauce is as crispy as you would imagine it to be, and the braised pork ("Maos Pork") is as tender as it has ever been.
Want to enjoy a nice evening with friends around the table? Have a look at their hot pot-offering, the asian take on fondue where everyone gets to cook their ingredients of choice in a pot of boiling broth. Whatever you go for there is no way you can go wrong at Kin Long, and your visit is bound to lure you back soon again to experience even more dishes from the menu – equally as delicious as the one you just had.