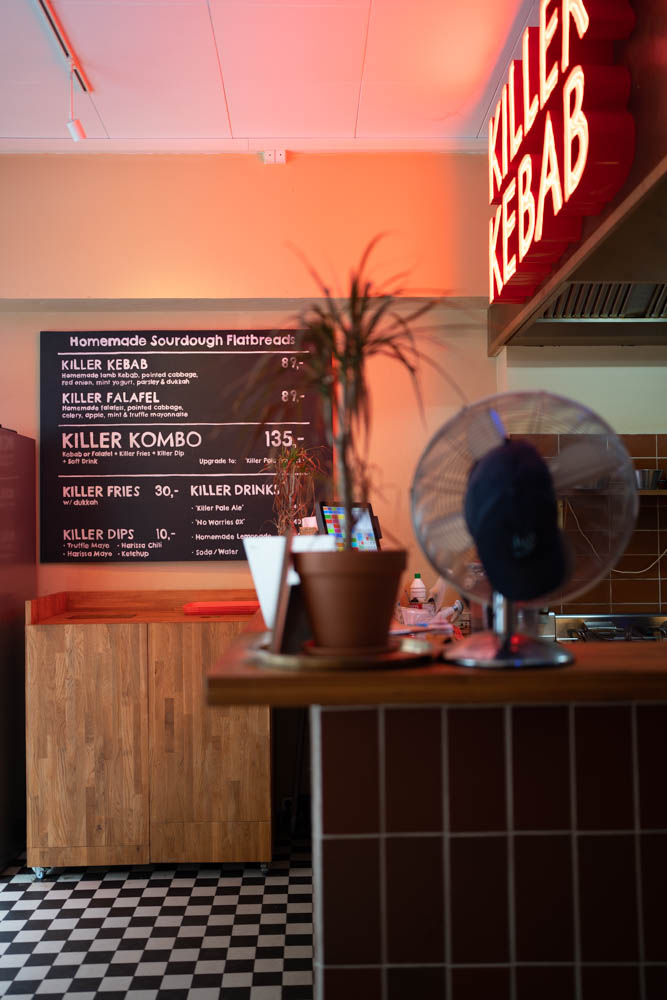 The time of artisan kebab is finally here, and Killer Kebab is the answer. On the very short menu you will find two options of either Killer Kebab or a Killer Falafel – both wrapped in a homemade sourdough bread that makes all the difference in the world. But the kebab is what we are here for, and that one is made out out lamb, pointed cabbage, red onion, mint yoghurt, parsley and dukkah.
The kebab at Killer Kebab is marinated one day in advance, and built together the same day of serving by the staff. The devil is in the details of perfection, and Killer Kebab definitely have found the process for it – together with the right spices to hit that combination of flavor and texture.
Top up your plate with some Killer Fries, a dip and drink and you are all set – something you can get as the Killer Kombo on the menu. Killer.