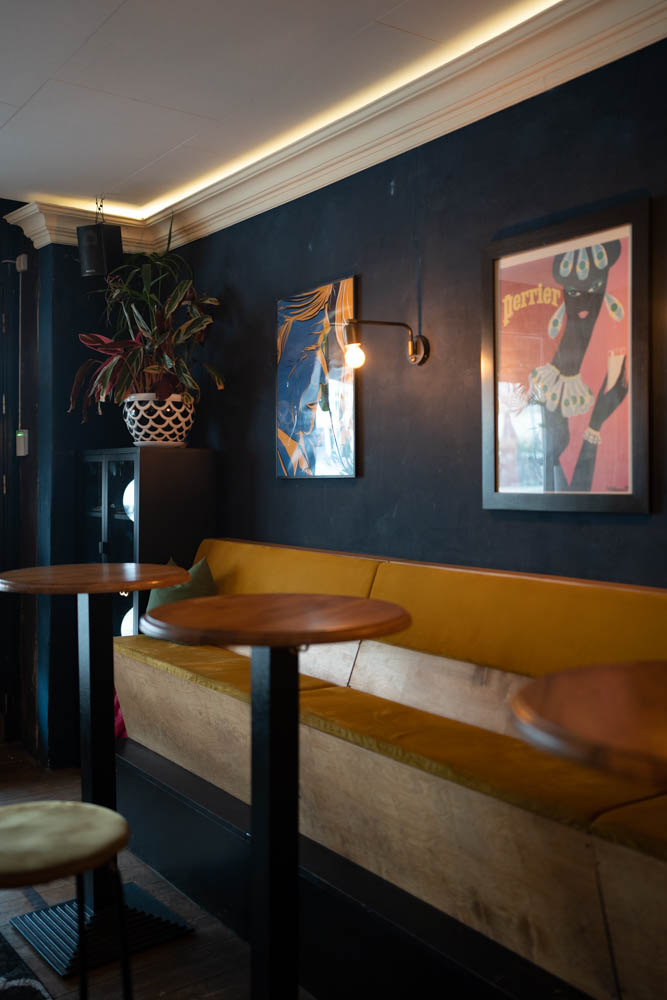 Even though some fruit pulp might end up in your cocktail at Pulp, what it actually stands for (atleast according to themselves) is an acronym for Parlour Unites Local People. In other words, they wish to be a place where local people meet over cocktails. Located in an area otherwise synonymous with students, they are definitely a part of uniting locals in the area – but at the same time being a contrast to the otherwise cheap beer offerings around.
The cocktail list at Pulp is not seasonally based or changed on a regular basis – but modfied as when it comes naturally to the two bartenders and owners Spaniard and Jonas behind Pulp. Maybe that is a good thing, because being without the cocktail "Smash Queen" based on vodka, peach sorbet, green herbs, lime and grassy funky rhum is not something we wish to disappear ever.
As the menu at Pulp says, peoples needs them boujee drinks, and we can only agree with that statement. And that is what you will come here to find in a nice atmosphere with more than friendly staff behind the bar, with good opening hours every week except for Mondays.