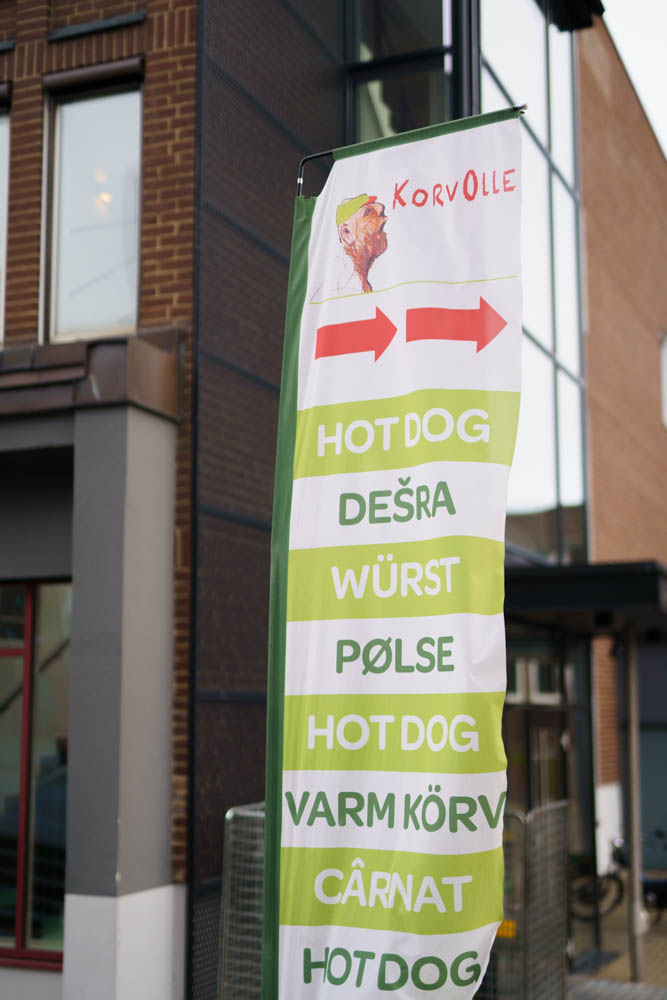 For a long time sausages was something that you mainly threw on the grill on a barbecue or bought as a belly filler while filling up the gas tank off your car. But now the sausage is finally getting its golden hour back. Initially based out of Ystad, the concept of KorvOlle has now taken a trip to the big city to serve up sausages. The question when stepping in at KorvOlle is not if you are getting a sausage or not – it's rather which one. A choice that is not the easiest task since they have almost 30 of them to choose from.
If you are really hungry – then take your aim at the dubbel hjullastare. With an extra large bread on sourdough, mounted with two sausages of your choice. Loaded up with everything on, including truffle spice if you like. It's pretty cool. But if you do not aim to end your work day because of an extreme food coma, going for a regular one will do the trick. The rumor has it that the one called Lönnmördarens dotter is one of their bestsellers.
As Korvolle says: life is short – the sausage is long.