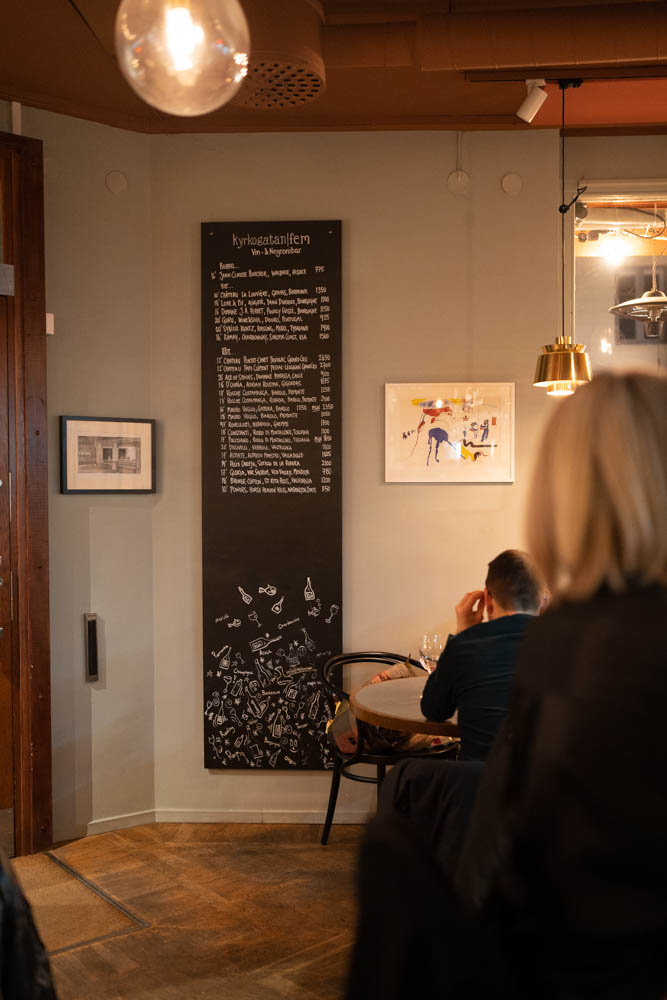 As being part of the umbrella consisting of restaurants Klostergatan, M.E.A.T, Kantin and bakery Patisseriet – Kyrkogatan fem is the bar offering in the mentioned family. With a focus on wines and a penchant for negronis, Kyrkogatan fem definitely is a nice addition to the food scene of Lund.
With always a classic Negroni on the menu and a couple of special ones for the season, there is something on the menu to spark interest for the Negroni connoisseur. When you are doing exploring the Negroni section, check out their selection of wines (about a 100 of them) from select producers.
With around 40 seats, there is plenty of seats even though this location is quite small on its own. Just be aware it might end up being be a bit crowded on a Friday or Saturday night. Something that only adds to the pulsating, intimate and lively vibe that itself makes this place a given spot to explore while in Lund.