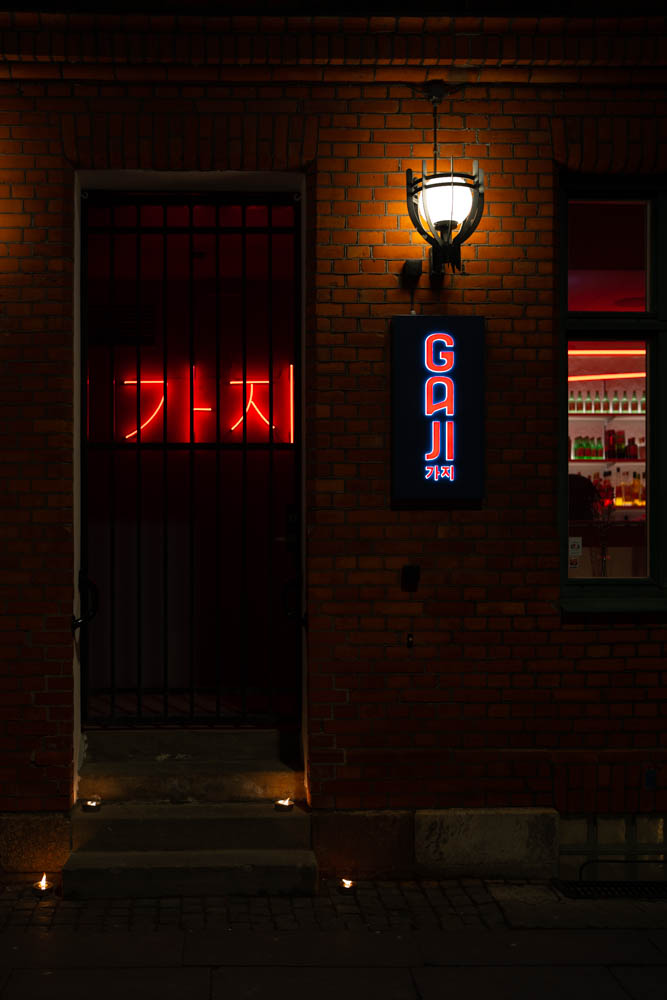 When the news came out that Malmö was getting cocktails in the form of a sister bar to the korean restaurant Namu, the expectations were sky high. Gaji (meaning branch in Korean) did not underdeliver on those expectations and serve aesthetically clean looking cocktails inheriting bold flavors and character. All packaged in a neon-lit atmosphere with minimalistic interior.
The cocktail list is generous, and offer anything a cocktail in any category you might prefer. With an average of 15 options (if including highballs) to choose from, many have a strong possibility to become a permanent house signature. Their smoky take on the Negroni, the Umegroni, being one of the contenders with navy gin from local producer Kyflinge, umeshu, pineapple Campari, lemon Vermouth and last but not least mescal.
The prices of the cocktails are a a bit over the average of what you might expect in Malmö, but on the flip side you can expect well balanced cocktails mixed on high quality ingredients. Something that taking a peek on the menu reveals early. For the one who prefers other beverages, those will find a selection of wine and beer too.