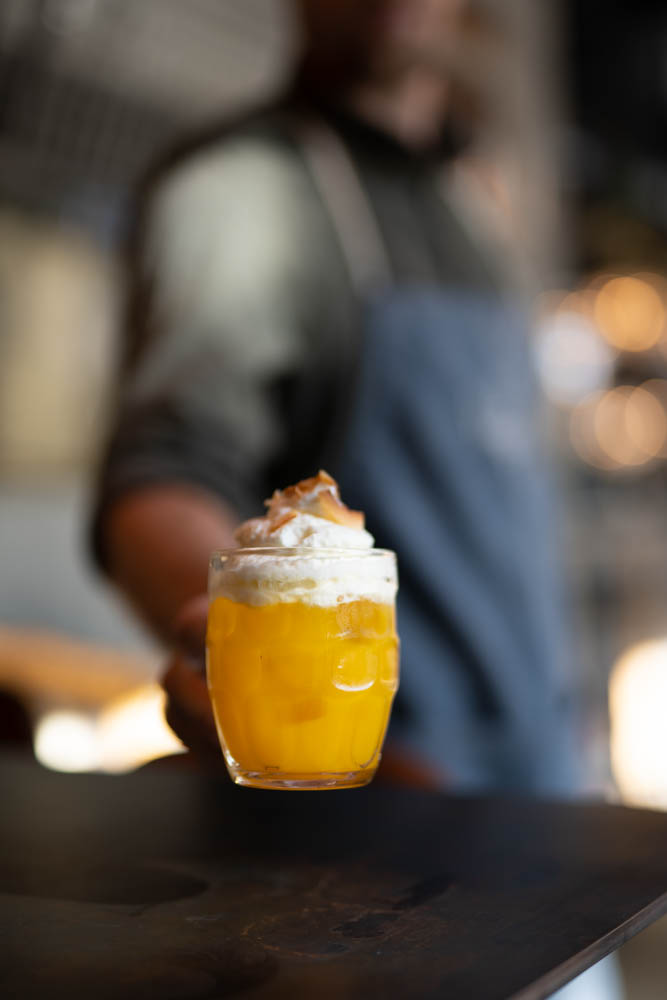 Lay your hand on the golden fork that is the handle of the entrance door and enter Marie Antoinette – a great place for when you wish to share good food, mood and cocktails in a cool atmosphere with a date, mate or group of friends. Sit in the open area, by the bar or book their limited chambre separée for a more intimate experience with your buddies looking when you are looking for something a little extra.
Even though the menu is not fixed to a specific kitchen, there is more than often influences both from the Swedish and French kitchen – and from time to time also in the same dish. Some of the dishes always on the menu, but switched up for the season, is their take on steak tartare and more than untraditional take on a handmade sausage that has prior to this recommendation been made on everything from deer to lamb – signed off by head chef Cassandra.
Oh, and if drinks on passionfruit is your thing – don't miss out on the cocktail Let 'em have beer. A creation initially made up by the restaurants owner Alex as a creative competition entry for a cocktail challenge.