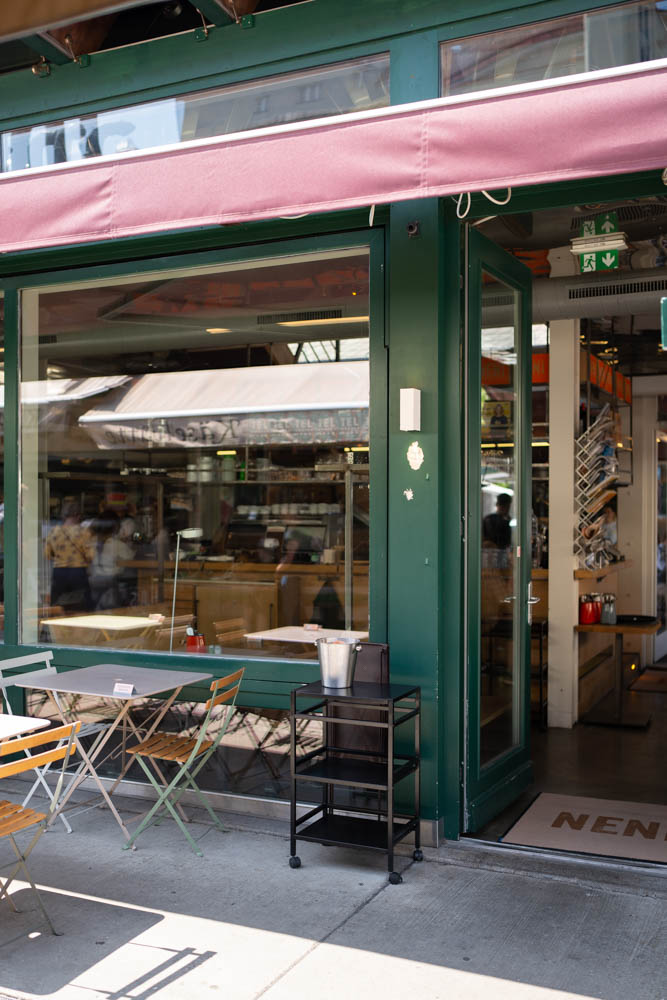 Located in the city market Naschmarkt you will find NENI am Naschmarkt, offering middle eastern street food in Vienna at its absolute best. The atmosphere at NENI am Naschmarkt surrounded by all the different market stands, definitely also give an additional dimension that you have arrived somewhere else than the city heart of Vienna. NENI, run by the Molcho family, has definitely become a favorite by the locals and it's easy to understand why when you have taken a seat and your first bite.
At NENI am Naschmarkt you are able to drop in for breakfast, lunch and dinner every day and the biggest hurdle is to decide what to actually order from the more or less drool-inducing menu. From the falafel to the shish kebab – it's all packed with flavors and is bound to make you happy on the tongue and feel satisfied in your belly for a long time by the generous portions.
Just note that NENI am Naschmarkt do not take card as a payment option, but if you need to take out cash there is an ATM in plain eyesight from the restaurant.