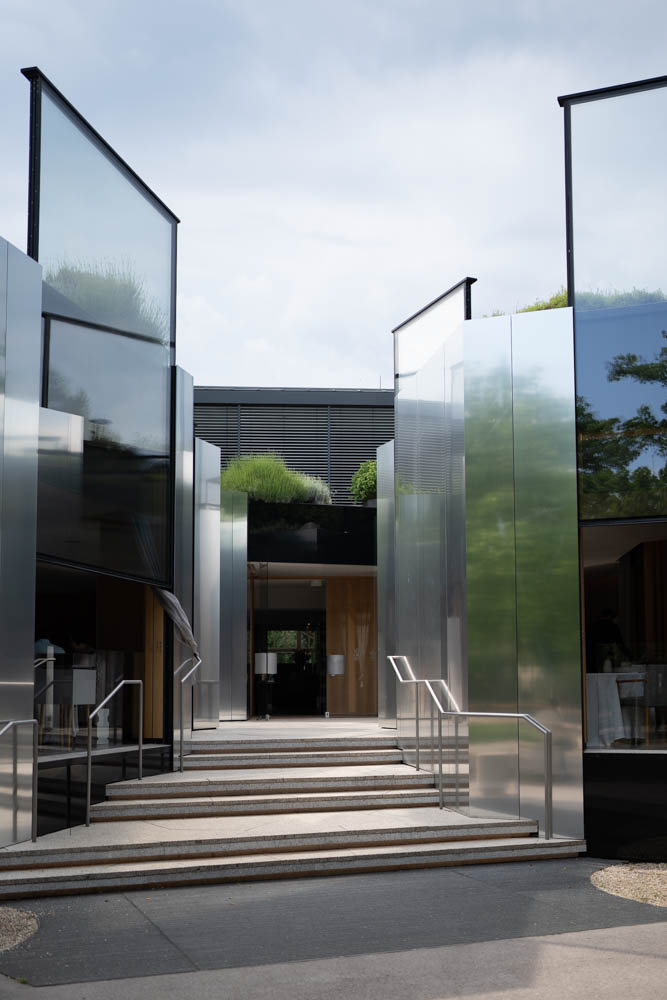 Set in a cool modern location with a metal clad-facade and a secret garden on top (where they cultivate more than 100+ ingredients) in Vienna Stadtpark, Steirereck and the Reitbauer family offers elevated gastronomy served both during lunch time and in the evening – all with a Viennese touch (yes, you can still get a take on the Wiener schnitzel). A signature dish on the menu is however Char, which offers a unique preparation show for the guest involving beeswax.
The attention to detail and service is nothing but on point at Steirereck, which makes perhaps no surprise that this restaurant has been awarded by two stars in Guide Michelin. Everything from the separately served information card together with each dish describing the ingredients and interesting facts about them, the huge cart with selection of handmade bread served by bread-Andy and overall service adds up to a unique experience worth a visit when in Vienna you are looking for a fine dining experience to enjoy during your stay in the city. Don't be all too surprised if you find your name projected on to your dining table upon arriving!
Steirereck also has a sister restaurant on the other side of the restaurant, Meierei in Stadtpark, if you are looking for something a bit more in a casual setting but still with a high level of gastronomy for an affordable price.