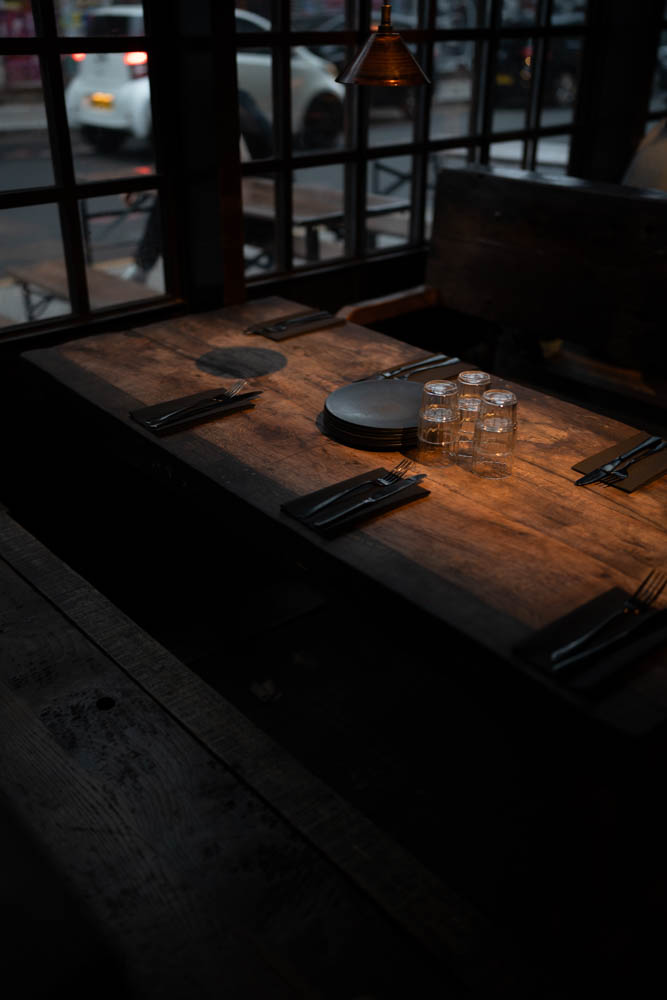 Nice to "meat" you is what we would like to say to all of the dishes at Smokestack! There is simply so much good stuff for the craving carnivore to enjoy at this prime spot where meat turns into magic being smoked over wood. Grab a seat at the bar and oversee all of the kitchen action. Just prepare not being able to control yourself in terms of ordering more with a "can I have one of those too, please".
If you want the signature dish at Smokestak with the large S, then the name of the game is their brisket bun which has been around since the early days. However, the dry aged beef on a flatbread with soured cream and chimichurri is a must have if you ask us. Together with a steady plate of the other smoked meats, of course. Especially the tender beef brisket with mustard barbeque!
Smokestak is open every day both for lunch to dinner, so to control those meat cravings is easy as a walk in the park, or to the streets of Shoreditch, that is.