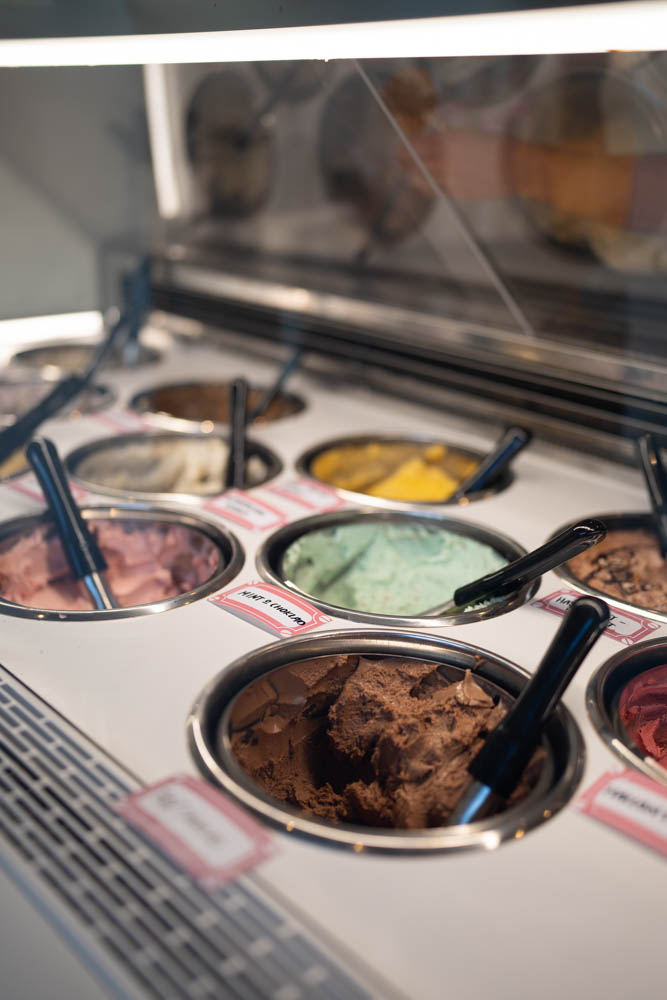 If you are looking for artisanal ice cream made fresh on the spot in Lund, then look no further than Syster Jakobs! This little gem of a spot located just next to its sibling café Broder Jakobs has its entire dedication to the colder desserts (even if you can also get pastry, coffee and other fika-related items here too).
With new flavor combinations experimented with on a daily basis by owner Victoria, don't be all too surprised to see the ice cream machine going warm during your next visit. Even the waffle cones at Syster Jakobs is homemade! If that is not dedication enough, we don't know what is.
Looking to bring some ice cream with you home? Understandably, especially when it's much heart behind it as this! Take a peek in their fridge for their ice cream pre-packed to go, which you are able to do every day thanks their generous opening hours.