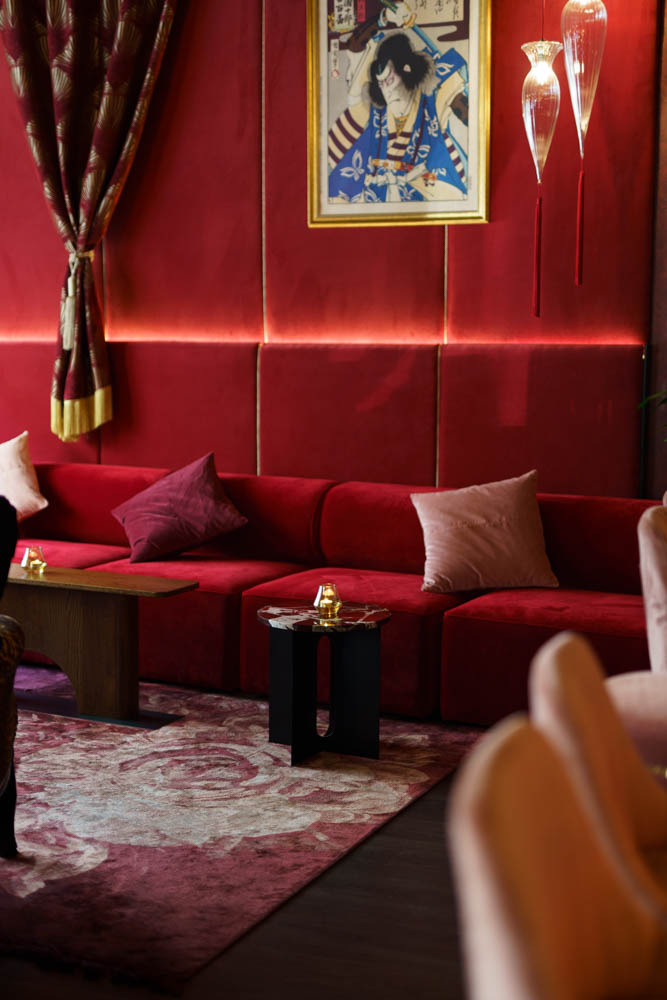 If you are looking for a place that screams date night, we're not sure what does it more so than SOHO hiding in the backstreets of Davidshall. In an atmosphere decorated in a sexy, elegant and luxurious way combined with a good list of cocktails and a menu consisting of dishes designed for sharing – SOHO definitely sets the entire mood for the rest of the evening.
On the menu you find a wide range of dishes such as dumplings, bao buns and more fully fledged ones like aromatic duck and korean BBQ referred to as ssam (both of which are highly recommended to order in on your visit). SOHO offers generous portions, but don't worry if you won't be able to eat it all up – then you might just get your food wrapped as a foil swan to bring.
Even though the atmosphere is one of the key things when visiting SOHO, they also offer take-away if you wish to take the flavours with you home instead. But we highly recommend a physical visit to enjoy the full SOHO-experience with a loved one, close friends or perhaps a date.