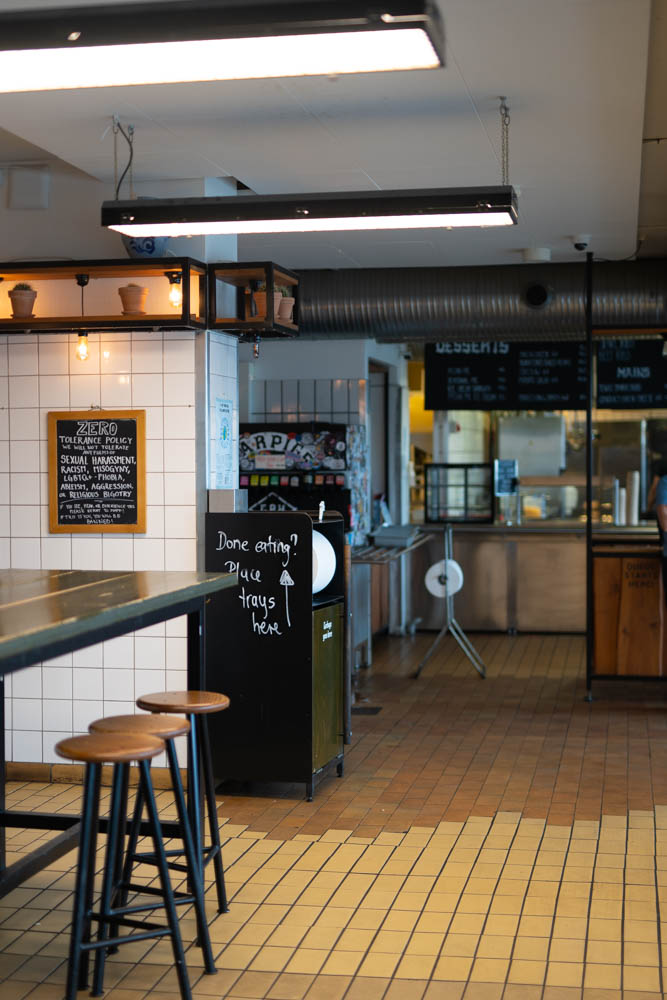 Get ready for a meaty feast when taking a trip to Flæsketorvet for a visit at Warpigs. At this brewpub, part of danish brewer Mikkeller, smoked meats is the name of the game. Expect brisket, short ribs, pulled pork and sausages together with sides like Mac 'n' Cheese, burnt end baked beans and potato salad. Given being a part of Mikkeller, they also have a good amount of different beer to explore on location.
A nice thing at Warpigs is that you get to compose your own plate out of the different meat options on the menu. All you need to decide is the type of meat, size and any sides or extras. Sauces there is plenty of waiting for you already at the table.
Warpigs offer seating both inside and outside, and given its generous amount of seating options and space it's a great place to bring together a larger group of people for either lunch or dinner. Given that they are enjoyers of meat, that is. With long opening hours ranging to even 02.00 Thursday to Saturday, sitting long into the late hours is definitely a possibility. Just make sure to have in mind that the kitchen itself closes earlier than that.