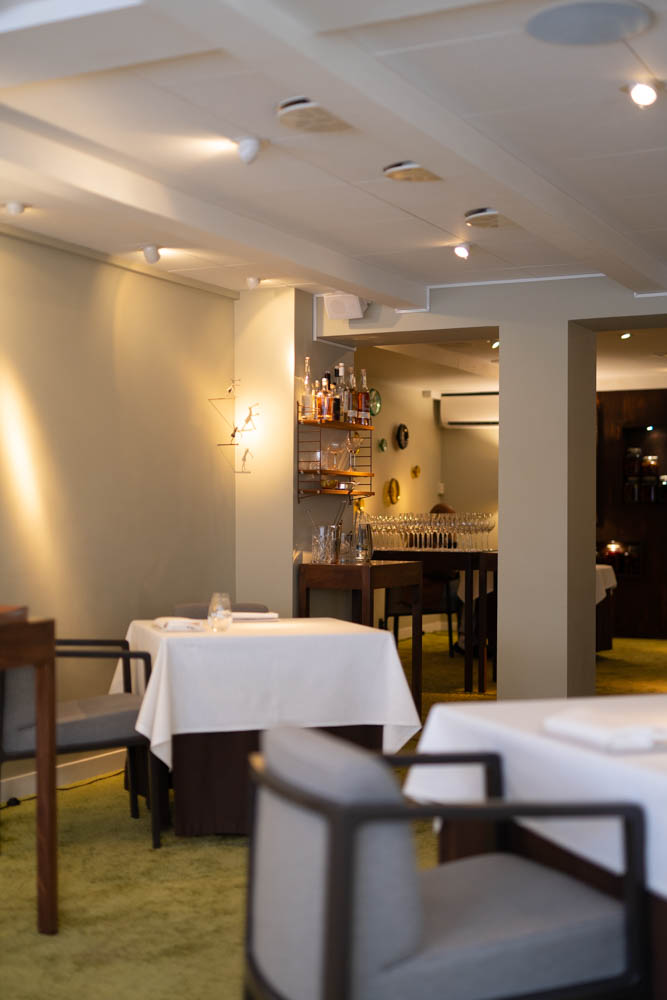 A dinner experience with a feeling of being located in cozy living room has rarely been so true than when it comes to a visit at Vollmers. Even your feet will feel happy walking around on the soft green-colored carpet that covers every inch of the dining area. Consisting of only a handful of tables, you can as a guest be sure to be taken care of for the evening with with refined servings with a local connection together with excellent wine pairings.
The gastronomic journey is offered as a tasting menu, counting up to almost around 20 servings in total. Walking home hungry after all the beautiful servings is barely even a possibility, since their artisan bread on over 100 year old sourdough is offered throughout your dinner or lunch, depending on the time you choose to book your visit at the restaurant.
Vollmers has been awarded with not only one, but two stars in the Michelin guide. A good validation of their efforts. With that also comes the corresponding price tag – but which is more than than justified by the food, wine service and atmosphere – all of which are in the top of the spectrum of dining experiences.