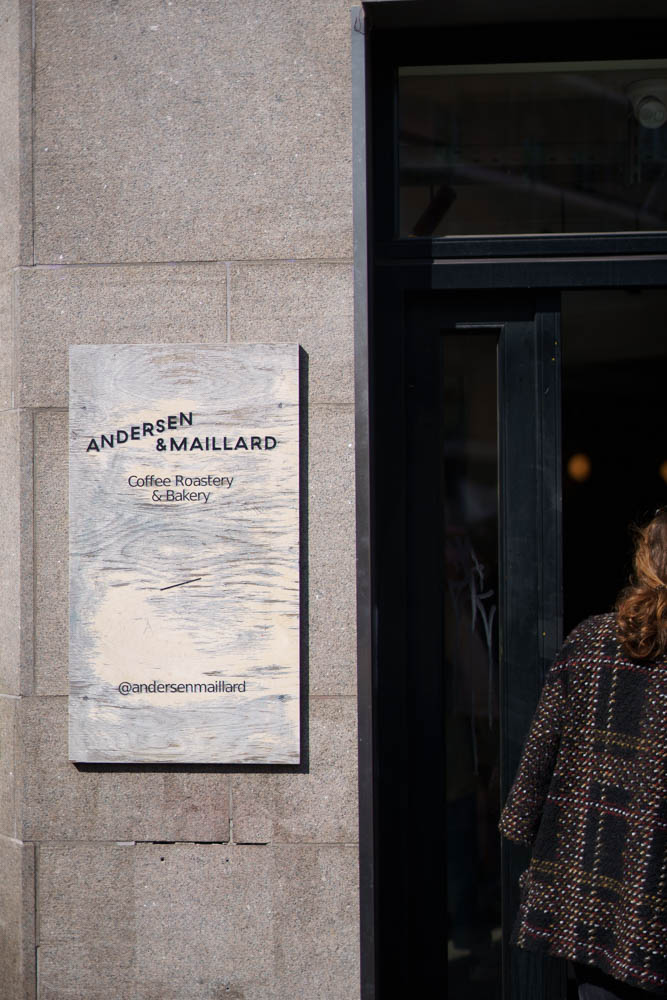 Since 2018, the coffee roastery and bakery Andersen & Maillard been delivering artisan coffee and pastry to the people of Copenhagen, located at Nørrebrogade just next to the wine bar Pompette and chicken sandwich restaurant Poulette. In other words, if you want a spectacular afternoon then you got great spots only a few meters from each other. But no matter if you are in the neighborhood looking for a full afternoon, then Andersen & Maillard is worth a visit on its own.
This place is often packed with customers, and it's not surprising why. With artisan coffee and pastry, Andersen & Maillard is the perfect spot no matter if you are looking for a place to enjoy a fika with friends, or simply go through a few of those emails on your laptop, since it does seem to have also become a really popular spot for casual co-working during the day. Sit outside to enjoy the sun, or take a seat inside to smell the scent of newly brewed coffee and baked pastry.
Curious if they have any special items on the menu? You betcha! Their croissant cube, a croissant shaped as a croissant, often filled with a flavored cream will hit the right spot in your belly. It might just also be the most Instagram-friendly croissant in all of Copenhagen.