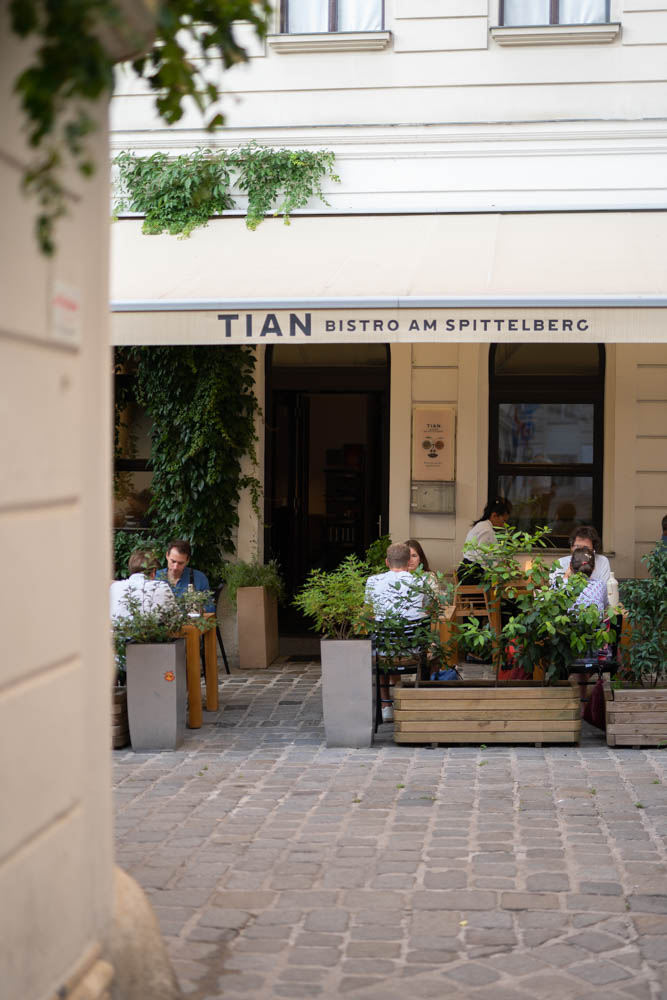 The TIAN Bistro is a more relaxed version of its sister-restaurant TIAN with a star in Guide Michelin, but takes the concept of serving really good food based on vegetarian ingredients to a more approachable price point for the everyday guest. Even though with a lower price point, don't be fooled. The food served at TIAN Bistro is beautifully composed and inherits all of the heart and passion from its higher-end restaurant – and visiting them both quickly shows the connection between the two.
During the most days of the week (except Mondays and Sundays), you are able to enjoy dinner either in their outside seating, or on the inside with the option of sitting under a glass roof, something we can definitely recommend if you want something a bit more excluded from the otherwise lively outdoor seating shared with other restaurants in the area. On Saturdays you also have the option to enjoy their Sharing breakfast.
Choose either dishes freely from their menu, or go with their sharing offer, Chef's Garden. An offer that is highly recommended, since there is a large variety of creative dishes you simply don't wish to miss out on. Get this together with some nice natural wine from their menu and you are set for a lovely evening with friends or family where vegetables is simply king and queen on the plate, and where you won't even blink an eye to question being served an all-vegetarian menu even as a carnivore.